"I still have a plan. It's not over. I still have a divine purpose for your life." #read //This will bless you!!
May 2017 e-Newsletter - Unlock Your Greatest Blessings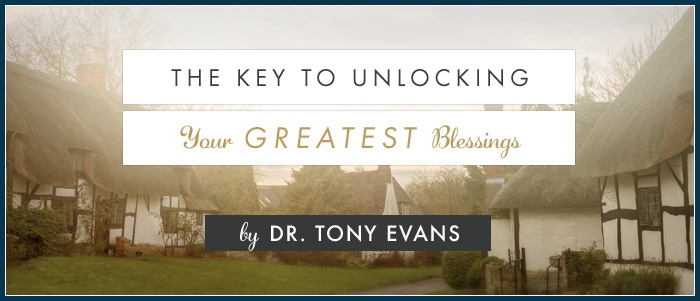 Have you ever seen people
who have lost their hope? I certainly have. People lose their hope because they don't see a future.
Yesterday was bleak… today is bleak… and tomorrow doesn't look any better.
The weather report for life says, "No sunshine. One hundred percent chance of thunderstorms." There's nothing out there that has your number on it—nothing good, nothing dealing with purpose, calling or destiny. It's dark, and the sun is nowhere to be found. That's exactly what the people living in Jeremiah's day felt.
If you feel that way, you are not alone.
We all love to quote Jeremiah 29:11.


"'For I know the plans that I have for you,' declares the Lord, 'plans for welfare and not for calamity to give you a future and a hope.'"
This verse talks about God's good plan for the Israelites. When I preach on it, there is always a hearty Amen! We love this verse, don't we? But did you know that this wonderful verse is found in a really bad chapter?
This is not a great verse in a great chapter. No—it's a great verse in a not-so-great chapter. So if you are having a challenging life or a challenging season in your life, this verse will fit right in! Verse 11 was written for people who had been placed in exile in a foreign land. And to make it worse, the place where they were held captive was about as pagan as you can get. Babylon was not where the Christians hung out. This was a pagan pit—evil, idolatrous and a terrible place, especially if you were an Israelite.
Yet in the midst of this hopelessness and discouragement, along comes verse 11.
If you're looking for hope, if you're tired of aimlessness, wandering and strongholds, this verse gives you the answer. Because God looks at us in our miserable state and says,
"I still have a plan. It's not over. I still have a divine purpose for your life."
When God told the Israelites in Jeremiah 29 that He had a plan for them, He gave them hope. But hope doesn't do much good in a vacuum. It needs a nurturing environment. He didn't give them permission to take that hope and then just sit back and do nothing. On the contrary, He told them exactly what He wanted them to do in the meantime while He was working out some of the details for their future.
We read in Scripture, "Build houses and live in them; and plant gardens and eat their produce. Take wives and become the fathers of sons and daughters, and take wives for your sons and give your daughters to husbands, that they may bear sons and daughters; and multiply there and do not decrease. Seek the welfare of the city where I have sent you into exile, and pray to the LORD on its behalf; for in its welfare you will have welfare."(Jeremiah 29:5-7)
In other words, get busy in obedience to God. Seize the moment. God might not do everything in a single day, so build houses, and live in them. Plant gardens, and eat what you grow. Become as productive as you possibly can right where you are before He moves you into your destiny. Don't sit and do nothing. Do all that's at your hand to do—maximize your potential. A lot of us, while we wait for God, think we can do nothing when there is plenty to do.
Become a blessing first.
God instructed the Israelites to seek the well-being of others, which is exactly what you need to do as you believe the Lord for the good future He has in store for you. Find out how YOU can be a blessing. Pray for the city you live in right now and its people, for its well-being is your well-being. This is one of the fundamental keys to spiritual victory.
As you become a blessing, you set yourself up to be blessed.
God says (in my paraphrase), "While you're waiting on Me to do something for you, do something good for others." That's what Paul meant when he quoted Jesus, saying, "It is more blessed to give than to receive" (Acts 20:35). Because by blessing others, you literally open up a channel for God to come through when He blesses you. That's what God refers to a little later in Jeremiah 29 when He says:
"Then you will call upon Me and come and pray to Me, and I will listen to you. You will seek Me and find Me when you search for Me with all your heart. I will be found by you,' declares the Lord, "and I will restore your fortunes and will gather you from all the nations and from all the places where I have driven you,' declares the Lord, 'and I will bring you back to the place from where I sent you into exile.'"(Jeremiah 29:12-14)
Unfortunately, most of us don't read verse 13 as it's written. Instead, we read it, "When you seek the solution, you'll find the solution." But that's not what it says. It says, "You will seek Me and find Me when you search for Mewith all your heart." That's the ultimate answer for all of us. God says, "I have the plans. Don't go looking for the plans; look for Me. I know where I put them. You find Me, you'll find the plans. You want to know your calling? Find Me. I know it. You want to find your mate? Find Me first. I know where he or she is." In Christ "are hidden all the treasures of wisdom and knowledge" (Colossians 2:3).
God has a plan for you.
He knows what it is. He guarantees that it's a good one, and He offers you a future and a hope. God is inviting you to participate with Him in the drama of the ages. If you don't know which way to go—seek Him. If you are in pain—seek Him. If you are confused—seek Him. If you are tired of waiting—seek Him. If you come to Dallas and ask me what to do with your life, I am going to send you right back home and right back to Him. Because God Himself is your answer. It is only in living a life of obedience to what He is telling you to do right now, right where you are, that you will discover the blessings He has in store for you in your future.